Team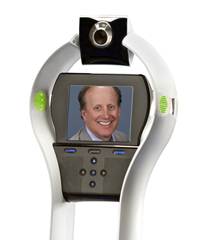 Ned Semonite is the Vice President of Products at Vecna Technologies reasonsible for VGo business. Mr. Semonite brings a wealth of experience as a seasoned product and marketing professional with over 25 years of experience in bringing innovative hi-tech products and services to enterprise and consumer markets.
Mr. Semonite came to Vecna Technologies with its acquisiton of VGo Communications in 2015. Ned joined VGo in 2009 to execute product management, marketing and business planning functions. In 2013 he also assumed responsibiity for engineering and service.
Before VGo, Ned joined American Power Conversion to help define and build a new line of business - Management and Enterprise Software Solutions - a strategic initiative to deliver intelligent data center management software. The new business line was instrumental in extending APC's value to over $6B in its acquisition by the French conglomerate, Schneider Electric.
Prior to APC, Mr. Semonite contributed significantly to the development of the videoconferencing industry. Joining PictureTel in 1991, Ned first worked to sign and develop telco channel partners, then rose through the organization in a series of management roles including VP of product management, VP of engineering and EVP of worldwide marketing. Mr. Semonite executed two acquisitions, an OEM partnership, and two significant joint development programs with Intel and Sharp which resulted in a new product line that set off a wave of award winning innovation throughout the industry. The new product line and customer base strengths led to the acquisition by Polycom where Ned took over product responsibility for Polycom's entire videoconferencing portfolio.
Before PictureTel, Ned spent 8 years with ICL (International Computers Limited), where he held management and marketing positions in their network systems group. At ICL, he developed an audio/data software application for ISDN and LAN connected PCs which was the first desktop screen sharing application – a forerunner of today's web conferencing solutions.
He earned his engineering degree from Brown University.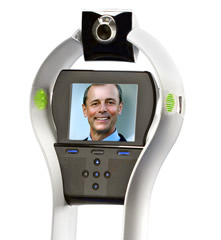 Bern Terry is the Vice President of VGo Sales for Vecna Technolgies. Mr. Terry came to Vecna Technologies with its acquisiton of VGo Communications in 2015. He brings over 30 years of sales and business development experience to our team. During the past 20 years, Bern's primary focus has been healthcare. Bern began his career in sales and marketing with Superior Brands, a leading manufacturer of packaged consumer goods.
At Superior, he first led export sales in Europe, and later developed sales and new business with key national accounts in the US. Bern was instrumental in expanding worldwide sales from $11 million to over $75 million over 12 years, and the company was acquired by Nestlé/Carnation in 1990. Bern joined Lifeline Systems in 1991. He first directed new business development in the US and Asia, and worked on joint ventures with AT&T and Bell Atlantic (now Verizon). As Regional Manager, Bern generated over 30% yearly growth for six years, working with 1,100 hospitals, and 300 Home HealthCare providers. Later, as Regional Vice President, Bern managed over 50% of Lifeline's revenues. He joined the company's management committee, developing sales strategies to transition the company from hardware sales to recurring patient monitoring revenue, and lead quality and customer satisfaction initiatives.
Bern negotiated and managed four competitive acquisitions for Lifeline and developed and launched a new division to serve Senior Living Providers across the US and Canada. He established national partnerships with the American Red Cross and the Visiting Nurses Association of America. He has held advisory board roles with regional chapters of the Assisted Living Foundation of America and the National Association for Home Care. By 2006, Lifeline had grown to over $150 million in yearly sales, and was acquired for $750 million by Philips Electronics of the Netherlands. Bern later joined Extended-Family, a premium private pay home care and support company. As Executive Vice President, Bern raised two rounds of funding, developed marketing and sales strategies, and expanded the business into four states.
He currently serves on the Advisory Council of the Osher Lifelong Learning Institute at the University of Vermont. Bern holds a BA in Economics from Middlebury College.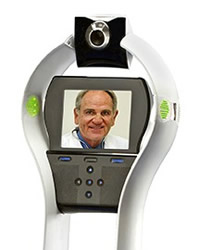 Dr. Spiritus is a board certified is a Board Certified Pulmonologist. He was the founding member and CEO of Pulmonary Consultants and Primary Care Physicians in Orange County for over twenty years before Joining KPMG Peat Marwick as a Healthcare consultant for approximately 3 years. In 1997 he joined the University of California Irvine Medical Center as the Chief Medical Officer where he was responsible for Case Management, Performance Improvement and Quality as well as the Department of Risk Management, Infection Prevention and the Medical Staff Office. He remained in that position until January of 2011 when he left to pursue new opportunities.