Students Experience the Zoo Remotely with VGo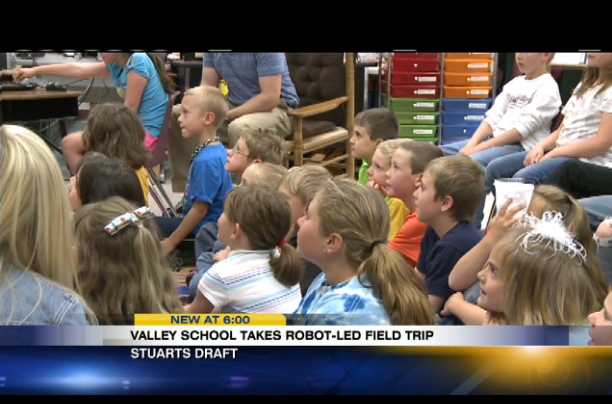 With school boards having to cut budgets, field trips are often on the chopping block.
But with the VGo Robotic Telepresence Device, the Pittsburgh Zoo & PPG Aquarium is able to offer a field trip of the future.
Mr. Taz Gebhardt's second grade class at Guy K. Stump Elementary School recently participated in a remote field trip to the Pittsburgh Zoo using a VGo robot. They were one of the first schools in the nation to experience this unique opportunity.
"It was definitely more exciting [than a traditional field trip], especially since the children got to experience the "behind the scenes" interaction with the animals, ask questions of the staff, and there was no cost or travel time being involved." said Mr. Gebhardt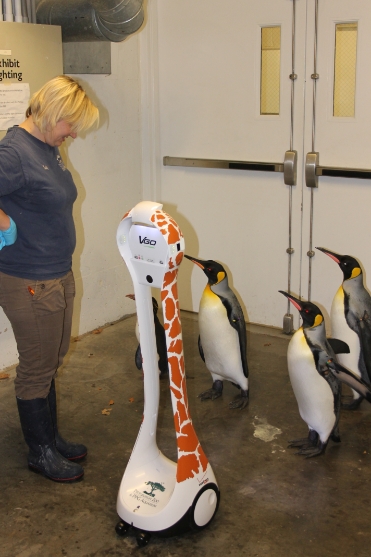 The Stuarts Draft, VA students enjoyed a program called "Wonders of Wildlife," a very interactive experience led by Dave Mintz, Senior Education Specialist of Conservation Education at Pittsburgh Zoo & PPG Aquarium.
A chinchilla, porcupine, macaw, and opossum were among the animals that the children were able to see, hear, and ask questions about.
"Mr. Mintz did such a wonderful job interacting with the kids," said Jennifer Lorenz, classroom parent, "The kids were totally engaged for the whole 35 minutes, so you know he did well to hold their attention that long!"
"I feel like the VGo technology will definitely provide students with opportunities that they would otherwise miss out on," said Mr. Gebhardt, "Being able to bring the experience into the classroom is such an exciting and beneficial activity for students."
"We love hearing about unique applications for the VGo like this one," said Ned Semonite, VGo Communications Vice President of Marketing and Product Management. VGo is most often used in healthcare applications as part of telemedicine programs, as well as for students with special health needs to attend class.