Healthcare
Healthcare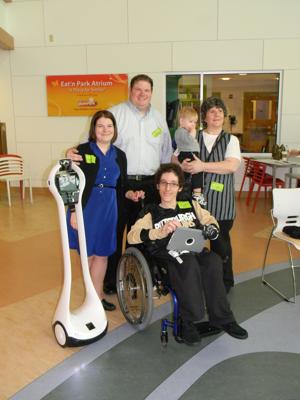 Seeing her son surrounded by paparazzi didn't faze Terry Colaluca.
Nor was the Bessemer woman surprised by how 17-year-old Cris ended up in the media spotlight yesterday at Children's Hospital of Pittsburgh of UPMC.
PITTSBURGH (KDKA) — Cris Colaluca, a high school junior from New Castle, has donated a robot named VGo to Children's Hospital – with the help of Make-a-Wish of Western Pennsylvania.
"We are here to celebrate Cris' generosity of spirit, and to tell him we are here to make his wish come true," announced Judith Stone, president of the local chapter.
The teenager, who has a rare seizure disorder, wants others to share his ability to attend school and other events when they can't physically make it themselves.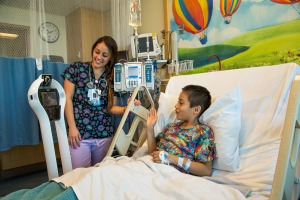 April 30, 2015 | Shaun Sutner | Search HealthIT
When physicians and nurses at community medical centers affiliated with Rady Children's Hospital in San Diego need a neonatologist to examine a newborn, they often turn to a robot.