Education
Education
A robot goes to school for a young boy with leukemia who can't. And the robot's nickname moves an NFL star to respond and offer the boy the biggest surprise of his life.
CHESTER, N.J. (CBSNewYork) — A local teenager is in the fight of his life against cancer but thanks to a robot, he's keeping up in school. As CBS2's Cindy Hsu reported, V-Go the robot has been helping 14-year-old Sabastian Quinn go to school from home as he undergoes treatment for cancer. He was diagnosed just six months ago. "It was during football season and I noticed a big lump on my leg and I thought it was a bruise or something swollen," Quinn said.
Click to see the VIDEO from WBNG here.
Delhi, NY (WBNG Binghamton) There are 16 students in Mr. Abts 1st period English class at Delaware Academy.
However, only 15 are present each morning. That's because the 16th classmate is at home, three miles away, studying for the fight of his life.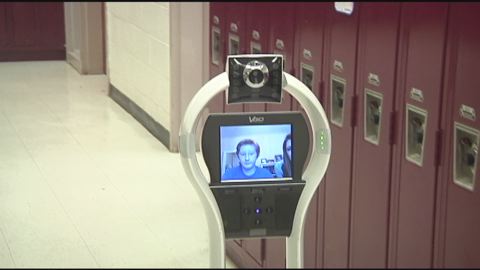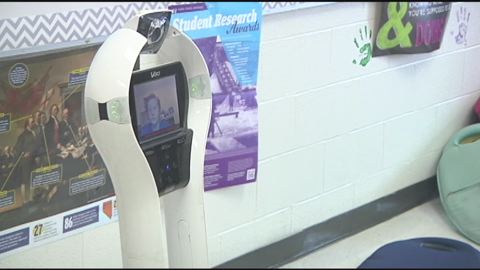 Gabriel Dispenziere has never been able to attend school because of a rare allergic condition that prevents him from eating any food – a condition so severe that he can't even be near food, or people who might have food on their hands or breath.
But since he moved to Riverhead from California last May, Gabriel has been able to attend class for the first time ever – initially using an iPad, and now through far more sophisticated robotic equipment that he can control right from home.