Education
Education
"We want the children to be able to have some normalcy in their lives even though they have to [physically] stay in their [hospital] room."
Article & Image Courtesy of MedGadget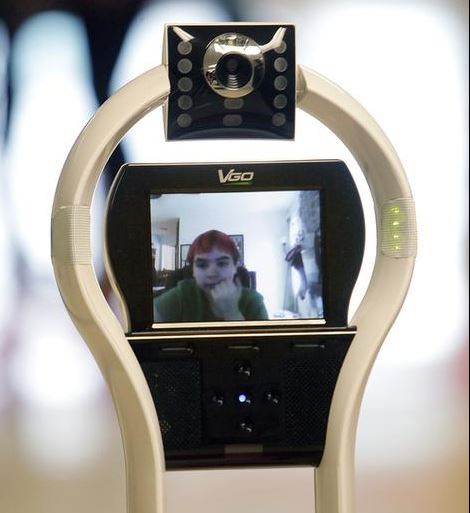 Max LaDue, a seventh-grader at The School for Creative Studies, missed more than 100 days of school last year due to chronic stomach migraines, a condition that causes severe abdominal cramping and leaves the sufferer feeling weak and drained.
Even for a bright kid like LaDue who is motivated to do well in school, missing what amounts to a little more than half of the school year due to illness can make it to tough to keep the academics in focus.
Christopher has been in fragile physical health since he entered Los Angeles Unified School District in kindergarten. As the progression of his medical condition has limited his ability to attend school, it has never diminished his desire to learn. Christopher has been homebound since his first grade school year. Because his disability affects muscle strength and movement, Christopher has been unable to hold a pencil or turn pages in a textbook since the seventh grade.